I'm behind on my book reviews, so here's looking back at my first read of the year. Consequently, my first six books of the year were all Advance Reader Copies (ARCs), and they started with a bang in Connor Sullivan's Wolf Trap. That shouldn't be surprising, since his Barry Award-winning debut, Sleeping Bear, was absolutely terrific. Wolf Trap features a different set of protagonists than Sleeping Bear, but I do hope he revisits the first novel's characters in the future.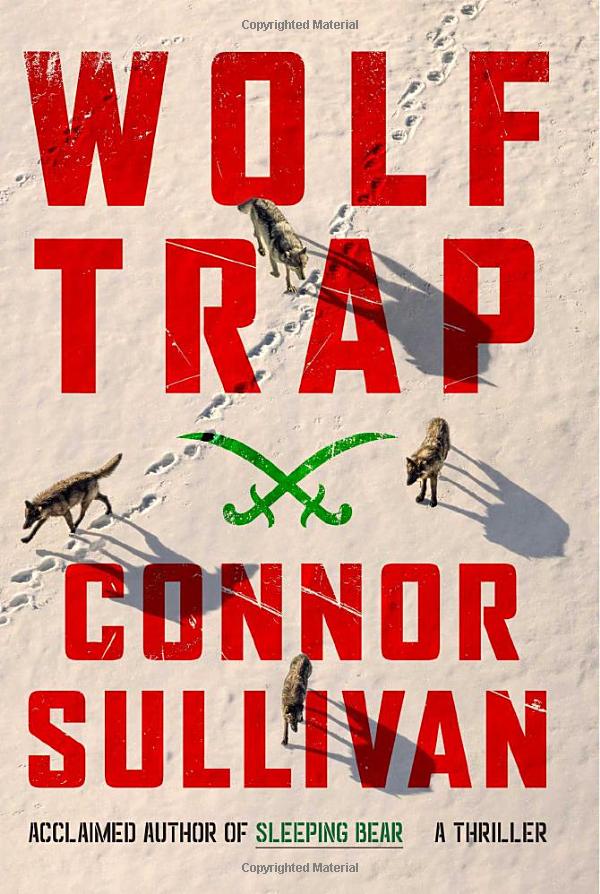 Here, Brian Rhome is working the ski slopes in Montana, wrestling with his personal demons, and contemplating suicide. When the current president's green energy plans are sabotaged, Rhome is recalled to his former life—the one responsible for all those aforementioned demons—in CIA's Ground Branch. For not only have the president's plans, and the new power plants connected to those plans, been sabotaged, but a larger threat looms that requires Brian's particular set of skills.
Wolf Trap is certainly a different kind of thriller than Connor's debut, and truth be told, it took a little while for me to get over that particular hang-up. Once I got past that, however, everything fell into place and this reader was off to the races. Which is something our hero Brian is doing as well, racing around the globe to thwart the schemes of the man responsible for those demons which had Rhome contemplating stepping off a cliff when we first met him.
Sullivan doesn't get bogged down with any details on the green science involved, delivering just what's needed for the reader to understand what's going on, and what the stakes are. While Rhome isn't an everyman in the sense that not all of us have served in the CIA's covert teams, he is in that we can all relate in some way to the loss and pain he grapples with, making it very easy to root and care for him. Connor definitely has another hit on his hands, and thriller readers should dive into Wolf Trap if they haven't done so already.
4/5 phins, a solid sophomore release
Amazon: Kindle, Hardcover
Barnes & Noble: Hardcover
Indiebound: Hardcover